Crabby (race)

Image

Species

Crab

Colour

Pink

Attack style

Hitting

Crabby is a type of a crab that lives in the Bearded Whale Coast. Crabby's come in levels 21~23 nad in level 28.
During a quest from the banker Sofia you have to kill 12 Crabbys.
Attack
Crabby attacks by hitting with its Pincers.
Fighting
Crabbys have very high defence and they have very much HP and this is ofcourse notable.
Magician
Crabbys are really slow of which you can easily take advantage of. But Starries are always running around, and they run pretty quickly and hit fastly and hard, so you might want to keep yourself airbourne and fire with Meteor Fall and Air Combo.
Outlook
Crabbys have a pink striped shell in which they hide.
They have a swirl in their pincers. Crabbys have six legs.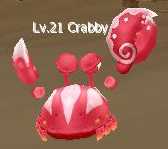 When Crabbys die they go hideing inside their shell.
Upgraded
For the full article see Razor Crabby.
When a Crabby is upgraded it becomes Razor Crabby which has a green shell. Naturally it's a little bigger and stronger too.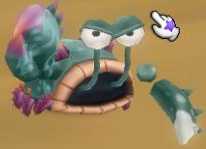 Drops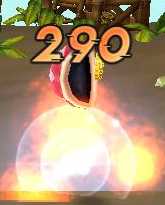 Crabbys drop;
EXP
Killing Crabby level 21 gives 853 EXP.
Killing Crabby level 22 gives 888 EXP.
Killing Crabby level 23 gives 924 EXP.
Where?
Ad blocker interference detected!
Wikia is a free-to-use site that makes money from advertising. We have a modified experience for viewers using ad blockers

Wikia is not accessible if you've made further modifications. Remove the custom ad blocker rule(s) and the page will load as expected.