Starrys are seastar-monsters that have recently gone wild to the beaches of the continent. All starry species have a spotty skin and five "tentacles". These creatures attack by biting and spinning on you. They eat clams.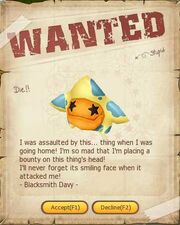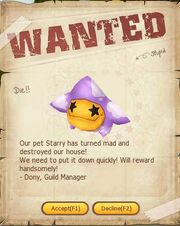 Starry species

Big Starrys
Smaller Starrys

Yellow-faced Starrys
Orange Faced Starrys

Starry Lala - This has a lighter face so maybe little closer relative of Lulu.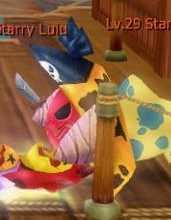 Ad blocker interference detected!
Wikia is a free-to-use site that makes money from advertising. We have a modified experience for viewers using ad blockers

Wikia is not accessible if you've made further modifications. Remove the custom ad blocker rule(s) and the page will load as expected.